Avery County NC

Click on the links below for more detailed area info:
Avery County is part of North Carolina's gorgeous High Country. Set amidst breathtaking Blue Ridge Mountain peaks and known as the "Christmas tree capital of the world," Avery County, NC also has the highest county seat in the Eastern United States (Newland, elevation 3,621 feet) and highest incorporated town in the Eastern United States (Beech Mountain, elevation 5,506 feet). Avery County NC contains some of North Carolina's favorite attractions (Grandfather Mountain, Linville Gorge, Linville Caverns, Beech Mountain and Sugar Mountain) and is a land of pristine mountain beauty and endless, year-round activity. Whether you're planning to relocate or thinking of a establishing a second home in the area, Lacey Realty is Avery County's oldest and most experienced real estate business. We're the experts on Avery County Real Estate and we would love to show you around! Browse our Homes for Sale Linville North Carolina and real estate listings in Avery County and contact us today.

Below, we have provided extensive information about Avery County for your viewing!

---

Communities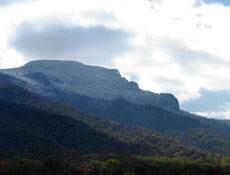 The Town of Newland, county seat of Avery County, is known for the many Christmas Tree farms surrounding the town. Newland was originally called "Old Fields of Toe" because of its location in a broad valley at the headwaters of the Toe River, a premier NC Fly Fishing destination.

Linville NC is situated at the foot of Grandfather Mountain NC directly off of 221. Linville is an exclusive resort community with a rich history and beautiful historic homes. Linville Gorge and Linville Falls, both south of the town of Linville, received their names from the Linville River which flows southeast from the slopes of Grandfather Mountain and empties into Lake James.

The town of Banner Elk borders the mountains of Tennessee and Virginia in the northwestern quadrant of Avery County. Set at the base of breathtaking mountain peaks, Banner Elk has a rich history and thriving cultural heritage. Banner Elk has great restaurants and shopping and is home to Lees-McRae College.

Beech Mountain, Eastern America's Highest Town at 5506' is primarily known as the home of Ski Beech, a premier North Carolina Ski Resort. Beech Mountain is a family oriented resort town with lots of golf, hiking, biking and leisure activities.

---

Climate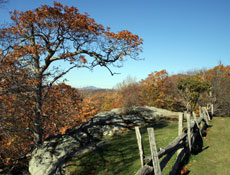 Because of Avery County's elevation, the area enjoys four distinct seasons with refreshingly cool temperatures in the summer months. Average highs range from 40 degrees in January to the upper 70s in summer months. For more detailed climate information, Grandfather Mountain NC and Fred's Mercantile have been compiling weather data for decades.

---

Education
Avery County Schools is an exceptional public school system. The central office for the Avery County Schools NC is located in Newland. It manages one high school situated between Newland and Linville, two middle schools (Avery Middle and Cranberry Middle) and six county elementary schools. There are also two charter schools in Avery County and two higher education institutions. Lees-McRae College and Maryland Community College are well-respected institutions that provide excellent education in various fields and numerous jobs for county residents. Additionally, Appalachian State University is less than 15 miles away from Linville in the town of Boone NC.

Avery County High School
9-12 • 677 students
401 High School Road
Newland, NC 28657
828-733-0151

Avery Middle School
6-8 • 321 students
102 Montezuma Road
Newland, NC 28657
828- 733-0145

Banner Elk Elementary School
PK-5 • 149 students
185 Azalea Circle
Banner Elk, NC 28604
828-898-5575

Beech Mountain Elementary
K-8 • 50 students
60 Flat Springs Road
Elk Park, NC 28622
828- 898-4343

Cranberry Middle School
6-8 • 160 students
6230 North Highway 19e
Elk Park, NC 28622
828-733-2932

Crossnore Elementary School
PK-5 • 243 students
1000 Walt Clark Road
Crossnore, NC 28616
828-737-7204

Freedom Trail Elementary School
PK-5 • 236 students
6110 North US Hwy 19e
Elk Park, NC 28622
828-733-4744

Newland Elementary School
PK-5 • 249 students
750 Linville Street
Newland, NC 28657
828- 733-4911

Riverside Elementary School
PK-6 • 147 students
8020 US 19e Hwy South
Newland, NC 28657
828-765-9414
---

Healthcare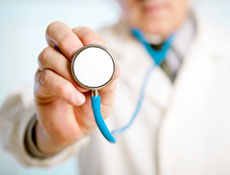 Charles A. Cannon Jr. Memorial Hospital is a member of the Appalachian Regional Healthcare System and serves the Avery County communities out of Linville NC. Providing a range of comprehensive healthcare services, Cannon Memorial Hospital is a cutting edge facility with over 150 physicians specializing in everything from cardiology, neurology, gynecology and orthopedics. Cannon Memorial Hospital's emergency room operates 24 hours a day, 7 days a week. From speech therapy, birthing center and behavioral care to plastic surgery, Cannon Memorial Hospital has all your health needs covered.

Cannon Memorial Hospital
434 Hospital Drive PO Box 767 // Linville, NC 28646
---

Demographics
(Source: 2005 Census, Avery County Economic Development Committee; 2000 Census, ePodunk, 2006 US Census Bureau)

Population, 2006 17,674

Population per square mile: 69.50

Age and Gender, 2000 Average age (years): 39.59

Persons under 15 years old: 16.0%

Persons 16-24 years old: 13.8%

Persons 25-44: 30.1%

Persons 45-64: 24.4%

Persons 65+: 15.7%

Female: 47.2%

Male: 52.8%

Race, 2000 White: 94%

Black or African American: 3.5%

Asian: 0.2%

Pacific Islander: .04%

Native American: 0.3%

Persons reporting some other race: 1.3 %

Persons reporting two or more races: 0.7%

Persons of Hispanic or Latino origin: 2.4%

Education, 2000 High school graduates: 70.6%

Bachelor's degree or higher: 14.5%

Households, 1999-2006 Housing Units, 2006: 13,191

Households, 2000: 6,532

Persons per household, 2000: 2.34

Median household income, 2004: $31,069

Per capita money income, 2003: $23,431

Geography, 2000 Land area: 247 square miles

Persons per square mile: 69.5
---
Chamber of Commerce
4501 Tynecastle Highway, Unit #2
Intersection of NC 105 & NC 184
Banner Elk, NC 28604
828-898-5605, 800-972-2183

Avery County Register of Deeds Avery County Courthouse
On the Square
Newland, NC
828-733-8260

Board of Elections Avery County Courthouse
On the Square
Newland, NC
828-733-8282


NC Driver's License Bureau Newland Town Hall
NC 194/US 19E
Newland
828-733-8284

NC Department of Motor Vehicles Tag Office
Newland Town Hall
NC 194/US 19E
Newland
828-733-6803

If you are looking for real estate, give us a call today! If you have any questions or would like more information, please contact us at 828-733-2151 Newland location, or 828-733-5770 Linville location, email us, or use our online request form.